Our Garden Grows: An Evening of Gratitude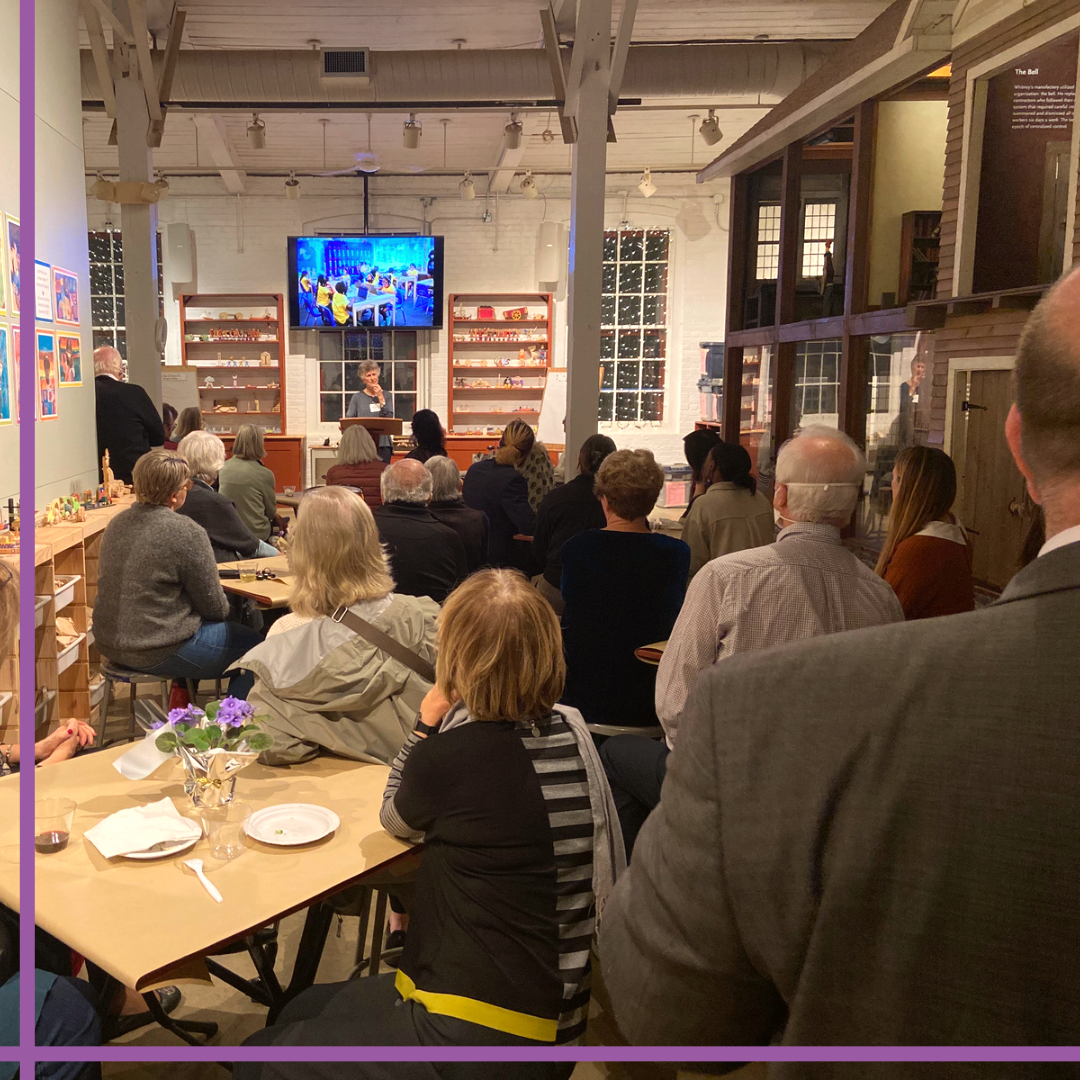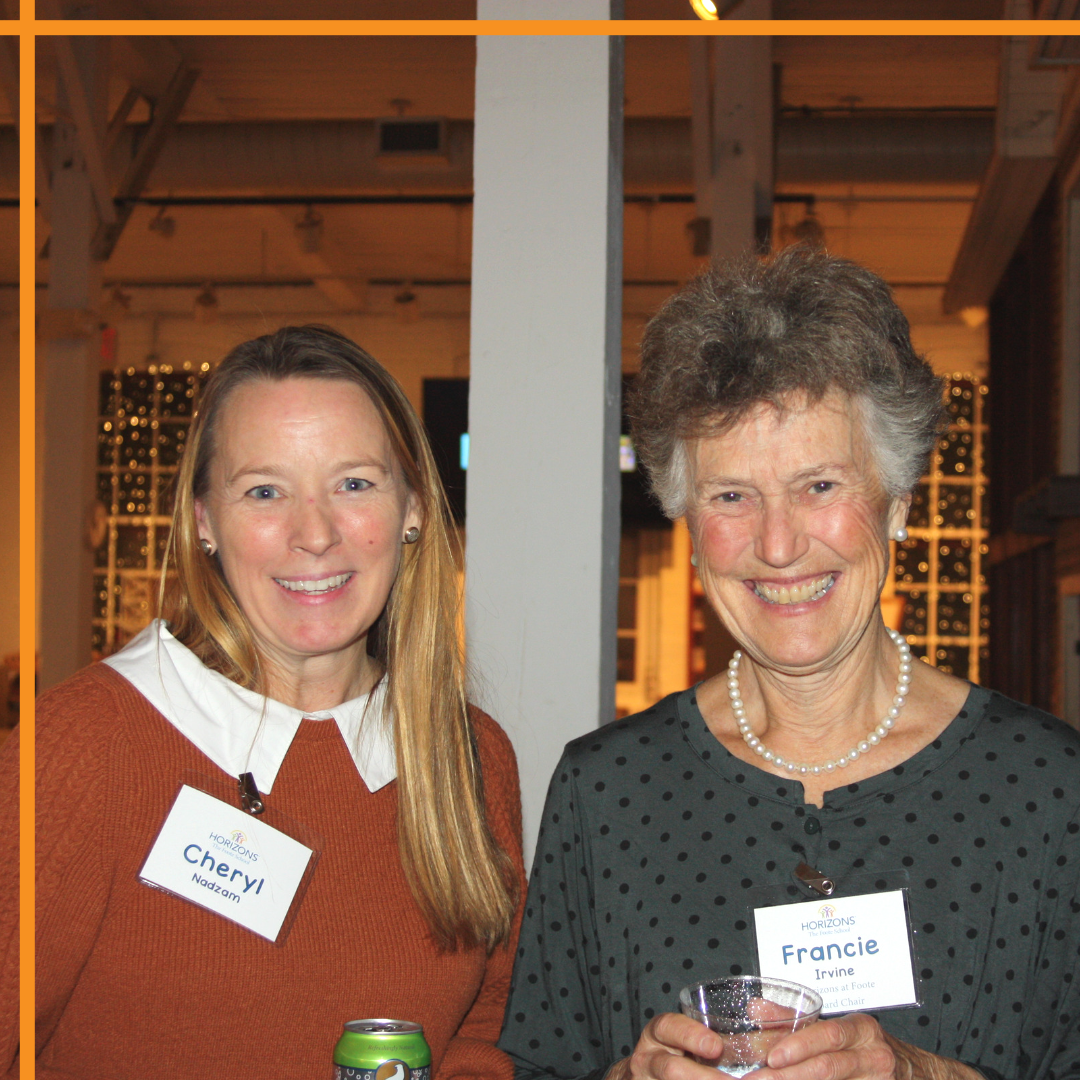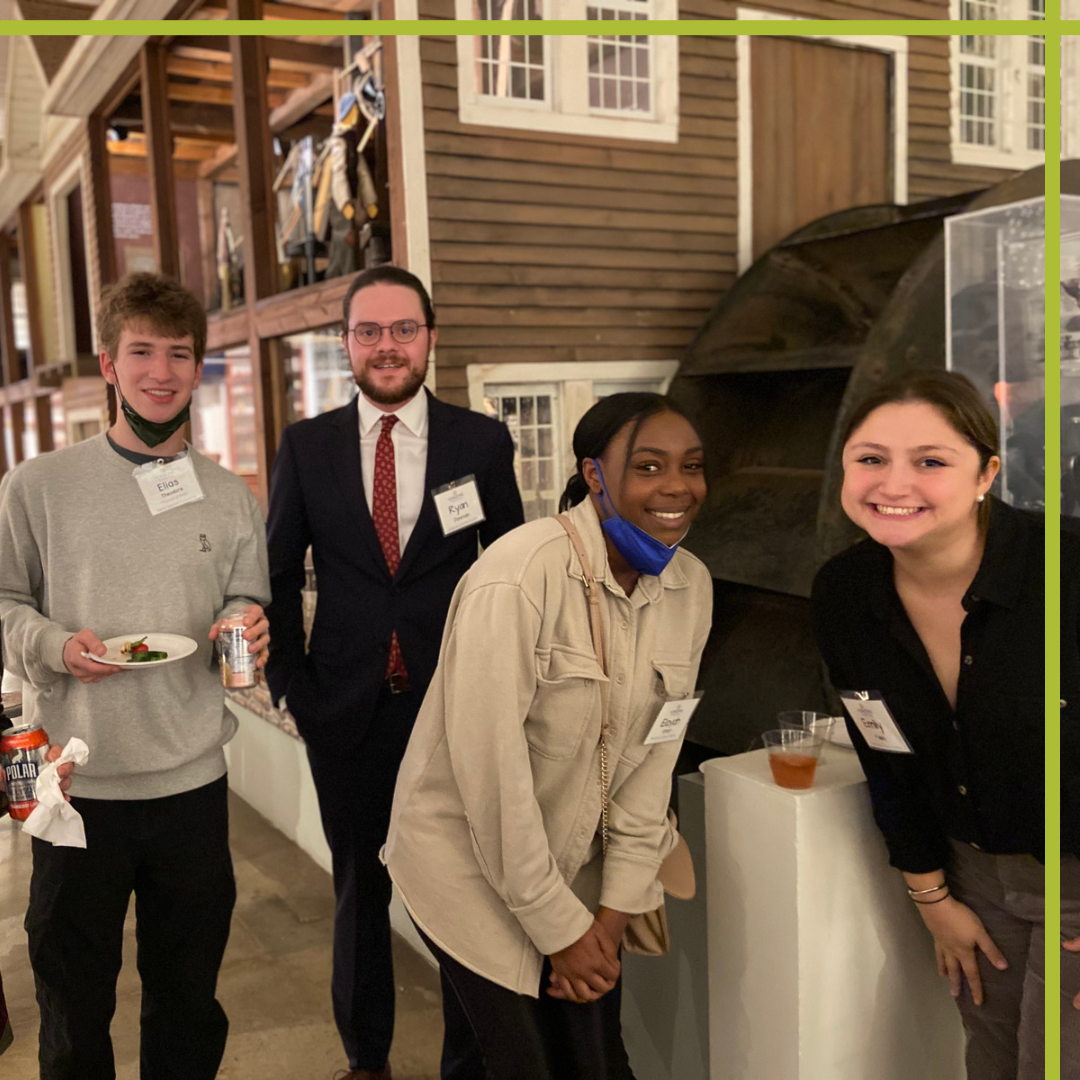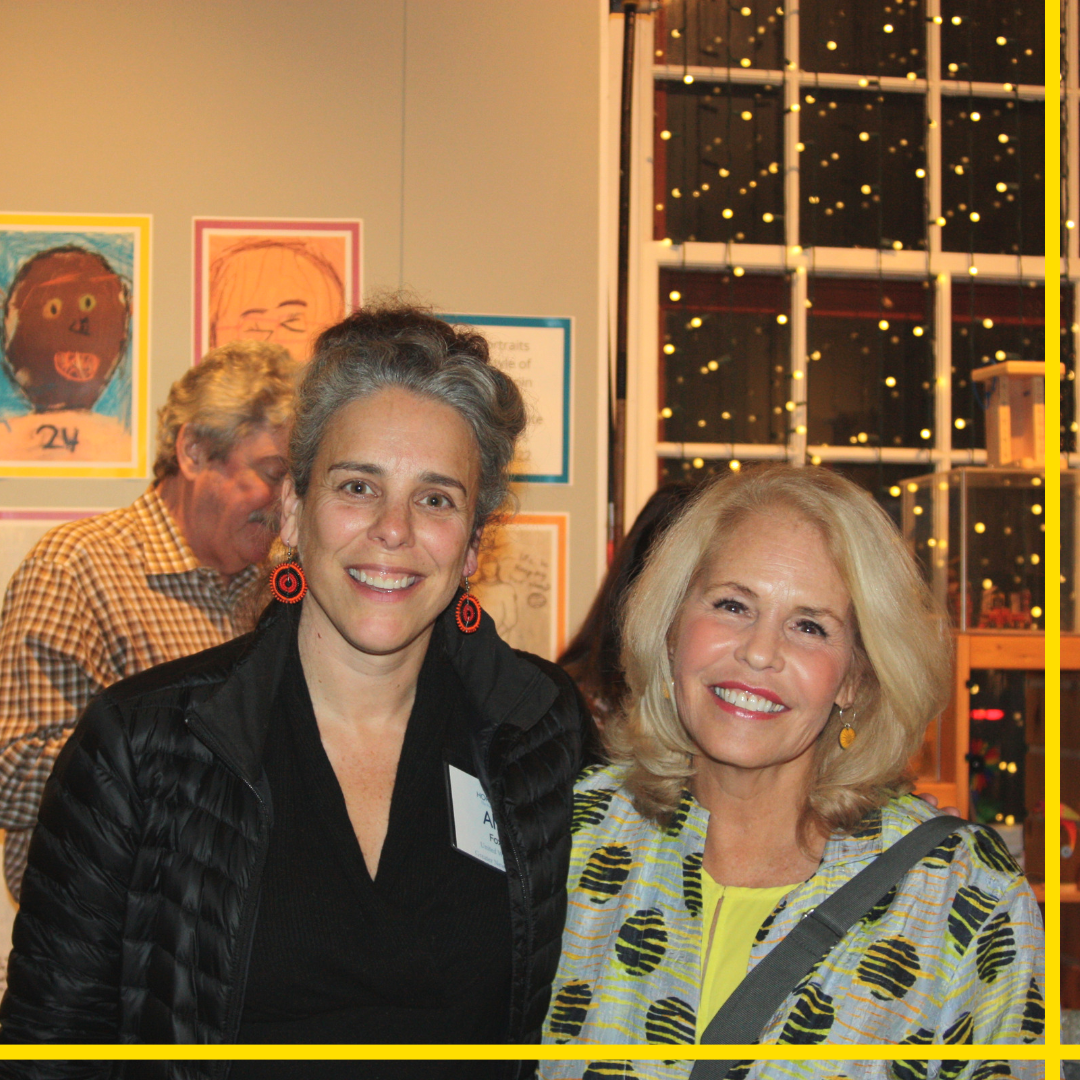 A Speech of Gratitude & Good News
by Francie Irvine, delivered on December 7, 2022
Good evening, friends of Horizons at Foote. Thank you for being here tonight so that we can thank you! Thank you for your steadfast support and engagement with the program which will embark on its 9th summer in 2023.
While we appreciate everyone here's commitment to Horizons at Foote, I need to note a few people present without whom the program would literally not be. Obviously, The Foote School falls into that category. The decision by Foote's Board back in the fall of 2014 to start a Horizons program, building on the successful Footebridge program, was a pledge to advance educational equity for New Haven public school students. Aléwa Cooper, Foote's current HOS, has been a true partner and mentor of the program, for which I thank her. Being together in this wonderful setting is a demonstration of another established partnership between the Eli Whitney Museum and Horizons at Foote. Mattie and Kiran, thanks to you for opening your doors to us over the years.
As you hear from me and a few other speakers, you'll note a theme: pride in what we have accomplished with your help, and confidence that what the founders dreamt of 8 years ago is coming to pass. Please note the bookmarks that evoke Horizons STRONG, an updating of the original mantra for Horizons kids. I am most proud of the team, which I define as our visionary Horizons at Foote ED Rashana Graham, our innovative Development and Program Coordinator Christina MacLean, the founding board members who continue to serve with passion and faithfulness, and newer board members who bring different life experiences to the table, but an equal appetite for the work. Some of you are members of the Advisory Committee, others are members of our newly launched Junior Advisory Committee: we so appreciate your thoughtfulness and creativity around the progress of Horizons at Foote. I am proud and impressed by the work you do, and as I think about Horizons at Foote's future, my hope is that Horizons students and their families will continue to enjoy the joy visible in Horizons classrooms, the self-understanding that comes from competing in sports or practicing an art, and the benefits of expanding opportunities.
In the real department of hopes and dreams, it is my great pleasure and honor to share some exciting news about Horizons at Foote's future. We have received a most generous gift of 1.7 million dollars from an anonymous donor. This endowment fund will be a sustaining force for the program going forward, though please don't relax – it will not impact our fundraising efforts. We will continue to rely on you while we seek to broaden our donor base, especially as our sensational new initiatives take form.
Alas, Rashana Graham, who started as Horizons ED in September, is home with a bad flu, along with her whole family. I was so excited to for you to meet her, as her energy, commitment, and warmth shine through in all her interactions. A teacher by training and by nature, she grew up in Waterbury and was involved with LEAP as a teenager. She then went on to become a teacher, working most recently in New Haven at Troup and Edgewood. During the last four summers, she was a teacher, and then a division head at Horizons at NCCS. Prior to the search process, we identified that we wanted our next ED to have a background in education to guide and mentor faculty, the knowledge to put together a mentoring program for our HS students, the empathy to reach out and connect to families, and the vision to create a year-round program for current students in the form of "Saturday Academies" placed throughout the year. Rashana has taken ownership of all these initiatives, while pointing out that they can't succeed on a budget designed for a simple summer program.
Rashana started the mentoring program for our 9th and 10th grade Horizons at Foote alumni. Called BFF, for Best Foote Forward, students meet monthly with Yale undergraduate volunteers at the Black Student Association at Yale. They have dinner together, and then have a program on topics that high school students need to consider as they work through the demanding four years. Topics include getting and staying organized, developing steady work habits, staying healthy – emotionally and physically, accessing summer job opportunities – writing a resume! – and the importance of performing community service. Mentors and mentees meet a second time in the month for more personal bonding experiences, Rashana put a Parent Advisory Council in place. After a very successful Trunk or Treat event, entire families gathered in November for a terrific virtual cooking class led by a young chef in Bridgeport. It was a wonderful, heart-warming experience for all. I hope that Kiran and Elias will share some of their work with families and kids as leaders of the Junior Advisory Committee.
Finally in recognition that that we need to keep Horizons at Foote students engaged academically during the school year, Rashana has organized a STEM day in March so that Horizons kids can plan to enter their school's Science Fair, which she feels Black and Brown kids typically don't do. In future years, there will be regular opportunities to Horizons students to meet on Saturdays through the year for academics and enrichment.
I asked Rashana who she's most proud of this fall, and she answered: "I'm really proud of how much we've been connecting with families. They are so happy to have Horizons programming throughout the year. One of my favorite moments was the cooking class: as we delivered the food, there was a look of excitement on folks' faces when we delivered a tote full of groceries. During the class itself, I enjoyed cooking with my daughter; it was a chance to slow down, talk, and laugh, and just enjoy family. Horizons families felt the same way." Rashana's hope is that the program continues to build togetherness.
And now, let me introduce Kiran Makam and Elias Theodore. They are both Foote graduates, and they have both been volunteers and interns during the summers. They are the masterminds of the Junior Advisory Board which has worked closely with Rashana to implement her ideas. I'm sure you'll be impressed by their sense of purpose and dedication.
Thank you, Elias and Kiran, and now because we are Horizons STRONG, we want you to experience another Horizons tradition: the Spirit Check that occurs every day after lunch. Thank you all for coming this evening and thank you for keeping Horizons in your hearts.