Raise Every Voice - April 26, 2022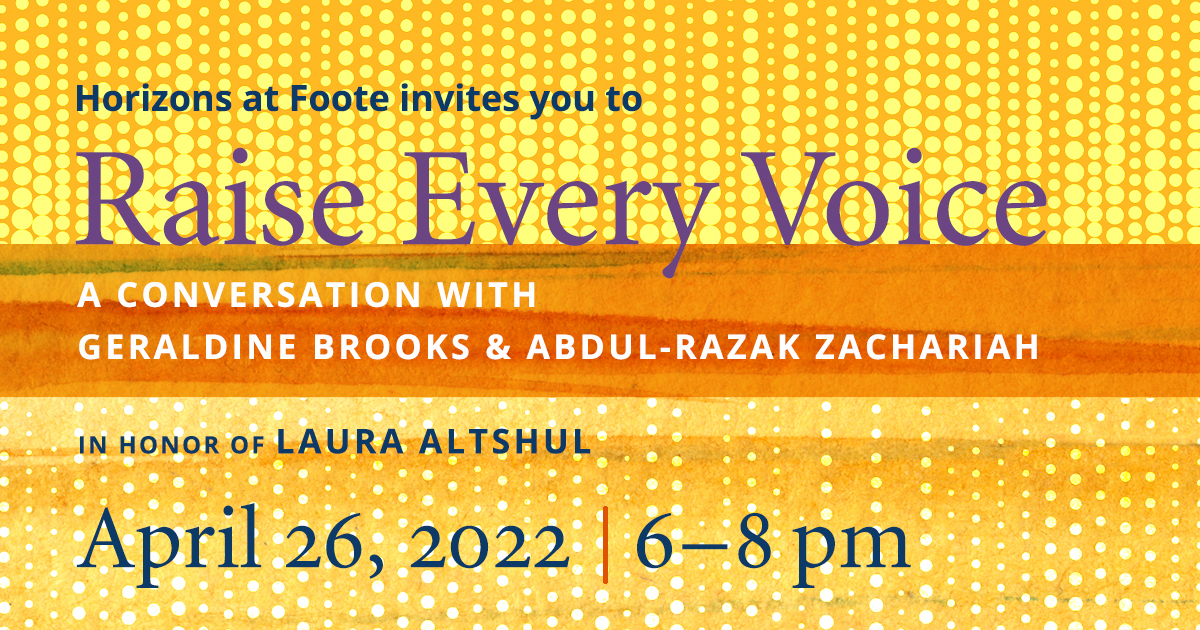 Tickets are available at horizonsatfoote.cbo.io!
Raise Every Voice - Horizons at Foote's third annual spring fundraising event! - is a hybrid event. A limited number of tickets will be available for our in-person reception at the Eli Whitney Museum, and guests can also join virtually.

We are thrilled to welcome Geraldine Brooks and Abdul-Zarak Zachariah to our space at the Eli Whitney Museum. In this timely conversation, our two featured authors will discuss the challenges and delights of creating and giving voice to characters from different eras, cultures, and races.

Raise Every Voice honors Laura Altshul for her vision, creativity, and commitment to New Haven's children.
Click here for information on sponsoring Raise Every Voice.